Nicole Waldron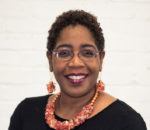 Contact Name:
Nicole Waldron
Achievements & Accomplishments:
Nicole Waldron's multifaceted career, commands over 25 years of experience in project management, marketing, arts and administration, sponsorship, public relations, social advocacy and production management. This expansive career has enabled her to work throughout Canada, the United States and the Republic of Trinidad & Tobago. Nicole has developed a keen understanding of the needs and goals of her clients, which complements her professional and personal one on one style. Always passionate, she believes in working on projects that edify individuals to be the best they can be and organizations that have a positive impact on society.  She works to raise awareness on Affordable Housing issues, Violence Against Women, Mental Health and Health Issues affecting the African-Canadian/Caribbean Communities such as Sickle Cell.
Nicole served as a consultant to several organizations. These include, but are not limited to, Exclusive Entertainment, Joan Pierre & Associates, Amoi Magazine, Darren Sheppard (Pannist), YMCA Greater Toronto – Self Employment Program, Sunrise Caribbean Restaurant Franchise Corporation, Dance Caribe, GTFA Learning Centre and Let's Celebrate Liberia Organization.
Nicole has been actively involved in the design and implementation of various Festivals and Special Events such as: The Truth Conference, the Pinball Clemons Foundation, Panamania (TO2015 Pan Am Games) – Cuttin' Style Caribbean Fashion-Toronto; Afrofest, Full Capacity Concerts in conjunction with World Vision, Trinidad & Tobago Heritage Group Projects – Toronto; The African Canadian Achievement Awards, the Aroni and Bikila Awards; The 1994 World Championship of Basketball, The Regent Park and The Reel World Film Festivals – Toronto and The Power Within Conferences in Toronto / Atlanta / Calgary to name a few.