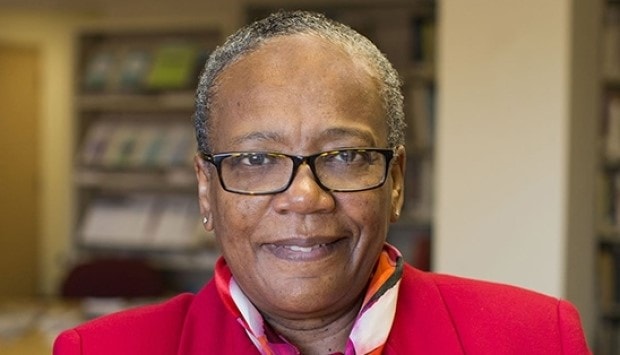 (Dalhousie News)
Nova Scotia social worker and educator Wanda Thomas Bernard is the first African-Canadian to hold a tenure-track position — and to be promoted to full professor — at Dalhousie University in Halifax.
She is also a founding member of the Association of Black Social Workers and the current chair of the Nova Scotia Advisory Council on the Status of Women.
"I was absolutely shocked to get a call from the prime minister's office," Bernard told CBC Nova Scotia. "I know hundreds of people applied and so to have been selected amongst, I'm sure, (what) were a very qualified group of people — it's very humbling. I also feel very grateful. I'm grateful for the opportunity to serve our country."
******************************
TORONTO, Oct. 28, 2016 /CNW/ – The Canadian Race Relations Foundation is pleased to announce the winners of the 2016 Award of Excellence, presented at the gala dinner as part of the CRRF's biennial National Conference, "Realizing an Inclusive Canada: 2017 and beyond," which took place Oct. 26 and Oct. 27. Cameron Bailey, Artistic Director of TIFF, Marcia Young, host of CBC's World Report and singer Liberty Silver, also participated in the evening.
The Award of Excellence flagship program brings together representatives of the public, private and voluntary sectors, as well as individuals and agencies, whose mandate and interests are dedicated to developing innovative and effective means to combat racism and hatred in Canada. The awards are part of the CRRF's Best Practices initiative, which recognizes programs, strategies or initiatives that have demonstrated promise, success and social impact.
Special Community Champion Awards were also presented this year by the CRRF board of directors to seven individuals. This award celebrates the achievements of exemplary Canadians who have made an outstanding contribution to their communities and in so doing, to the benefit of all Canadians
Toni Silberman, Vice Chairperson, CRRF and Chair of the jury panel, said, "The submissions for this year spanned the country and highlighted a great number of communities, issues and approaches. The jury panel was impressed with and encouraged by not only the high calibre of the initiatives, but also by the creativity and passion, which underscored the commitment to address communal needs as they relate to positive race relations, diversity, inclusion and good citizenship. We hope that the Best Practices Reader, from which the Awards of Excellence recipients and honourable mentions were drawn, serves as a valuable resource for the development and implementation of practical and compelling race relations initiatives towards nurturing the kind of Canada in which we all want to live."
Albert Lo Chairperson, CRRF, added, "The Award of Excellence recipients and our Special Community Champions represent an outstanding and dedicated group of individuals and organizations. Our Award of Excellence recipients, through their Best Practices, have contributed to building, with action and foresight, a deeper understanding of a cohesive and inclusive Canada. The Community Champions honoured this year have amply demonstrated their commitment to enhancing positive race relations across communities. It is these organizations and individuals who give us hope and impetus for striving toward a better tomorrow."
2016 Award of Excellence Recipients two of our 100 Accomplished Black Canadian Women: 
Hon. Dr. Jean Augustine & Patricia Bebia Mawa