Evelyn Linda Maxwell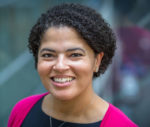 Contact Name:
Evelyn Linda Maxwell
Achievements & Accomplishments:
Dr. Linda Maxwell is the Founding and Executive Director of the Biomedical Zone, a first-in-class, hospital-embedded business incubator for emerging health technology companies. It is an innovative strategic partnership between St. Michael's Hospital and Ryerson University. Under Dr. Maxwell's stewardship, the Biomedical Zone has gone from concept to creation to going concern, supporting Toronto's leading health technology businesses. Since its founding in 2015, the Biomedical Zone has supported over 160 innovators, facilitated fundraising for startup companies in excess of $15 million in private investment, supported companies through two commercial exits, and engaged in twenty-five hospital innovation projects.
Dr. Maxwell's breadth of experience and scope of expertise is established based on over a decade as an accomplished physician and a head and neck/facial plastic surgeon. Her medical career is distinguished by university appointments as a clinical instructor, medical school faculty member, and published scientific author. A passion for entrepreneurship and business, led her to an MBA program at the University of Oxford.