Shannon Prince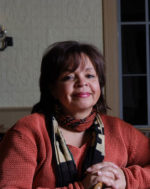 Contact Name:
Shannon Prince
Achievements & Accomplishments:
Shannon Beth Prince is the Curator of the Buxton National Historic Site & Museum. She is also a historical storyteller and participates in re-enactments which bring the history of Buxton and the Underground Railroad to life for many groups both here and further a-field. Portraying Mary Ann Shadd Cary- her ggg aunt, in the theatre production of the John Brown story in "Rainbows and Wings" was a special opportunity in that vein. Being a 6th generation descendant of the early fugitive families that came to Canada for freedom and opportunity, she brings an insight, respect and love for Canadian heritage. In 1999, she began her role as Curator having graduated with a Certificate in Museum Studies through the Ontario Museum Association.
Currently she is a member of the Ontario Museum Association, Chair of the National Historic Sites Alliance for Ontario, Board Member of the National Trust for Canada, the Kent Cultural Network committee, a member of the Chatham Kent Community Leaders Cabinet, and is Co-chair of the Chatham Kent Tourism Advisory Committee. She has also served on several committees including the Ontario Trillium Grant Review Team, Chatham Kent Economic Advisory Board, and Women's Development Day. She also participated in many regional, provincial and national roundtables to encourage tourism and cultural preservation.