Rachel Decoste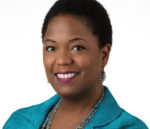 Contact Name:
Rachel Decoste
Achievements & Accomplishments:
Rachel Décoste was recognized as "a pioneer" by Us Magazine (USA) in 1997 for her web innovation as a software engineering student in a largely monolithic field. Ms. Décoste was honoured by the first Black Member of Parliament, Lincoln Alexander, on her graduation day at the University of Guelph -a portentous gesture.
Ms. Décoste has participated in successful initiatives such as the Black Canadian Scholarship Fund, the capital's most successful Black-owned and managed fund, "S.O.S. Montfort", the fight to save the only minority-language major hospital outside of Québec, and  the struggle to get an accurate count French-speakers in Ontario's census in light of many immigrants' polyglot status. She was Chair of the Outreach Committee at the Famous Five Foundation, which celebrates women's successes, and inspires them to embody the legacy of the Famous Five.
Ms. Décoste was dubbed "a political force" by Sway Magazine 2009 after ranking 4th most influential political blogger by a Canadian university research team, and being a finalist in the Montreal's Jeune Chambre de Commerce Haitienne award for "Politically Engaged Young Leader".