Princess Alexander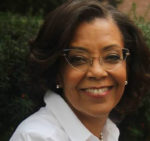 Contact Name:
Princess Alexander
Achievements & Accomplishments:
Princess Alexander is President, Founder & Chief Transformation Strategist of ALEXANDER LEARMOND, a strategy management practice which advises organizations globally to innovate, grow and implement sustainable master plans. She characterizes her life's values as humility, optimism, and persistence. Princess is distinguished by her ability to influence and catalyze change through dynamic engagement, strategic collaboration, and creative solutions. A versatile leader who advises boards and senior management across multiple sectors (public, private, entrepreneurial, not-for-profit, SMEs and startups), she operates effectively in concurrent roles which include lecturer in Entrepreneurship & Strategy with Ted Rogers School of Management, Ryerson University, and active Social Enterprise Leadership Coach with the J. W. McConnell Foundation's Innoweave Program.
Princess is a former Strategic Planning Consultant in the higher education sector and Telecommunications Executive. Previous positions include Partner and Chief Operating Officer of Orion Communications Inc., and General Manager of Bell Canada. She has also held a number of progressive and pioneering leadership positions with Bell Nexxia, Stentor Resources, and Telecom Canada. In these various roles she has received multiple performance awards including the Prestigious President Club award.