Mavis Ashbourne-Palmer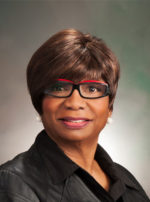 Contact Name:
Mavis Ashbourne-Palmer
Achievements & Accomplishments:
Mavis Ashbourne-Palmer migrated from Jamaica in 1971 and has lived and worked in health care in the Province of Saskatchewan, since she arrived. An owner of a Nursing Home that provided care and comfort to senior citizens, she has settled in comfortably in a climate that is totally different from the land of her birth. In Saskatchewan, historically, immigration has come from European countries but the immigration of Black people's dates back to the late nineteenth century and continues today.  Mavis says," our presence is being shown and we are here, we are here to stay". She continues, "they don't know anything about Black History, so we have to teach them."
To ensure that the African Canadian communities in Saskatchewan have a voice, she invited people from the Caribbean and continental Africa to join together to organize, share ideas and lobby the various levels of government in order to take their rightful place in the Province of Saskatchewan. This was done through The Congress of Black Women, Saskatchewan Caribbean Association, Saskatchewan Jamaican Association, Immigrant Women of Saskatchewan, Afro-Caribbean Association of Saskatchewan, Moose Jaw Jamaican Association, Multicultural Council of Saskatchewan, Open Door Society and SaskCulture, to name a few. She served as Director, President, Vice-President, Secretary and Founder of all of these organizations in the Province of Saskatchewan.
She has opened her home to many students who attended University in Regina, Saskatchewan, who were home sick and depressed in a foreign land.