Kadine Taylor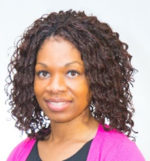 Contact Name:
Kadine Taylor
Achievements & Accomplishments:
Kadine Taylor is an experienced human resource professional with knowledge and experience in the areas of employee relations, compensation and benefits, recruitment and selection and labour relations. She has a passion for people and makes a positive impact in the lives of those she encounters. Kadine has a Bachelor's in Business Administration majoring in Human Resources and she is currently completing her Master's in Human Resource Management. She holds Certificates in Adult Education and Training and Policy Development. In recognition of her academic achievement during her studies, Kadine has been the recipient of the Premier's Award for Excellence in the Public Service in 2012, and the Academic Silver Scholarship from the University of Regina on two occasions. 2013 and 2014. This is an annual award that recognizes the job contributions that individuals have made to the Government and the citizens of the Province of Saskatchewan. The vision of the Government of Saskatchewan is to be: "The Best Public Service in Canada", dedicated to service excellence, innovation, collaboration and transparency, effective and accountable, use of resources and promoting engagement and leadership at all levels.
Kadine worked as Project Lead for ten months at SaskPower, the principal electric utility in Saskatchewan. She later worked in the role of Employer Relations Officer for over four years with the Government of Saskatchewan.