Ginelle Skerritt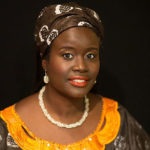 Contact Name:
Ginelle Skerritt
Achievements & Accomplishments:
Ginelle Skerritt, is a graduate of York University in Toronto and Carleton University in Ottawa. Throughout her career, which spans over 25 years in the non-profit sector, she focused on community development with youth, women, and families, while fundraising with the United Way of Greater Toronto and UNICEF Canada. Currently, she is the Executive Director of the Warden Woods Community Centre, a vibrant and healthy multi-service community-based agency in Southwest Scarborough. She promotes a participatory and asset-based service delivery model for the agency. The Centre has plans to relocate a cluster of seniors' services to more accessible locations, and seek support to expand services to children and youth. Under Ginelle's leadership, Warden Woods offers over 50 programs and services for over 6,000 clients across Southwest Scarborough. The Centre is evolving steadily to meet the needs of the community and ensure their relevance in the changing society.
A member of the Social Planning Toronto and Toronto Neighbourhood Centres' Boards, Ginelle contributes to the strategic leadership of the non-profit sector.