Emily Mills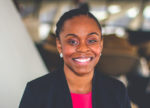 Contact Name:
Emily Mills
Achievements & Accomplishments:
Emily Mills is founder of How She Hustles, a network that connects 5000 diverse women through social media and special events. Since 2010, her women's networking events have sold-out in hours, consistently trending on Twitter, with up to 400 guests from Olympians to CEOs. Without corporate funding or government assistance, she has grown her virtual village through word of mouth and digital engagement with women following the How She Hustles movement to make new connections, find inspiration, information and get tips for success.
Through this network, Emily created HERstory in Black, a Toronto-based digital photo series that profiled 150 inspiring black women and pitched the idea to the Canadian Broadcasting Corporation (CBC), her former employer that led to a project featured on TV, radio and digital platforms to mark Black History Month and Canada's 150th anniversary. HERstory in Black became the subject of a 1-hour documentary, sparked an unprecedented celebration at the CBC and created a big buzz online – earning the Prime Minister's attention on social media. Elements of her work were integrated into CBC's Up Close national project featuring black women across the country, plus the 'What's Your Story?' brand campaign, and the Canada 2017 limited-edition book.  Emily received the prestigious CBC President's Award and was commended for making the public broadcaster more relevant to Canadians.
Prior to HERstory in Black, Emily played a pivotal role at CBC, as a senior communications strategist in the most competitive media market in Canada. She organized high-impact special events, negotiated sponsorships and partnerships, developed strategies for community outreach and crafted marketing plans for top-rated programs.