Dominique Claude Armelle Dennery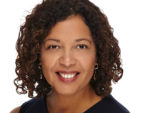 Contact Name:
Dominique Claude Armelle Dennery
Achievements & Accomplishments:
Dominique Dennery – Growing up in the 60's in Canada with forays into the American segregated south, exposed Dominique to the challenges faced by Black people in all aspects of their lives. She gained inspiration from her parents who are first-wave Haitian immigrants.  They had to earn their degrees again, with children in tow, to practice their professions. She pursued a Master of Arts degree instead of following in her parents' footsteps in the medical field.
In the 80s, she joined the federal public service and was one of a few Black employees to reached senior levels. Dominique used her position at the Privy Council Office to advocate change with a group of executives tasked with reviewing HR practices and proposing ways to break the "visibility ceiling" for visible minority groups. She also brought executive women and men of colour forward for Governor in Council appointments and advocated for women in the top echelons.