Carlotta Weymouth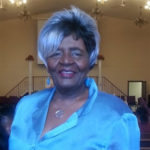 Contact Name:
Carlotta Weymouth
Achievements & Accomplishments:
Carlotta Weymouth was born and raised in Dartmouth, Nova Scotia and a mother of six children. This unsung hero began her involvement with community service and labor movement when she decided to rejoin the work force after her youngest child entered public school.
Carlotta's first job was a Counselor with Birthright, an organization that assisted women with their choices around birth. This was a pivotal moment in Carlotta's life because her experiences with this organization made her realize that service to others was her calling; that being a voice for those who were not able to speak for themselves was something she was very passionate about. She also found it rewarding, especially knowing that she had effected change to better someone's life.