Camille Aviva Mitchell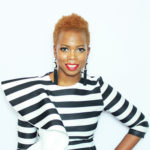 Contact Name:
Camille Aviva Mitchell
Achievements & Accomplishments:
Camille A. Mitchell's childhood memories include a drafting board, parallel bar and a series of set squares in her family's home in Hamilton, Ontario. Her father immigrated to Canada from Trinidad as a trained Draftsman and kept an office in the basement.  Her mother was always astute to the latest trends in Interior Design. Consequently, Camille was aware of construction and shaping the built environment from early and developed an interest in an array of D.I.Y. projects. In school, she excelled with the visual arts and was strong in mathematics.  She desired a career as an Architect to bring all these interests together.
Camille received Degrees from the University of Waterloo School of Architecture.  This institution is a leader in design education and research and offers a full cooperative professional program.  She was fortunate to work in World class cities such as New York, Paris, Rome and Montreal. Throughout her travels, she maintained connections with her hometown of Hamilton where she continues to be immersed in the city's revitalization.
She joined the design team of KPMB Architects when she completed Graduate studies.  She became fully immersed in the design of the New Kellogg School of Management at Northwestern University in Evanston, Illinois.