Annie Kashamura Zawadi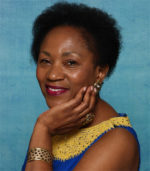 Contact Name:
Annie Kashamura Zawadi
Achievements & Accomplishments:
Annie Kashamura Zawadi – born in the Democratic Republic of Congo, immigrated to Canada in 1999 with her five children and a $20 bill in her purse.
She holds an Honours Specialist Degree in Gender & Women's Studies and a Degree in Political Science from the University of Toronto. Her thesis on Violence Against Women vs. Capitalism In The War Against The Congo won the Best Paper on Women's Issues in the Global South Award. She taught the Gender and Neo-liberalism course at the University of Toronto.
In 2000, while pursuing higher education, she founded Arising Women Place, an organization supporting survivors and victims of domestic and systemic violence while educating men/boys and the public on the subject.