Amoye Shiyanne Henry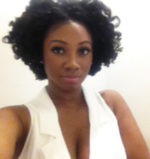 Contact Name:
Amoye Shiyanne Henry
Achievements & Accomplishments:
Amoye Henry born of Caribbean parents in Kingston, Jamaica and migrated to Canada with her family. She was raised in Rexdale/Brampton, Ontario but now lives in Toronto. Amoye went to Etobicoke School of the arts specializing in Music Theory and Music Performance and is a classically trained (but not practicing) violinist and pianist. Later, she diverted from the artistic realm and was successful in obtaining a B.Sc in Political Science with a concentration in Communications at McMaster University in 2010. Amoye organically gravitates towards initiatives that focus on the advancement of women and children, globally. She has cultivated an interest in eventually pursuing the MBA, an academic program she believes would serve her launching pad for her aspirations in Healthcare Administration and Systems Management.