Roberta Greene-Timothy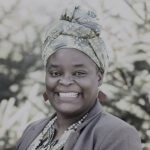 Contact Name:
Roberta Greene-Timothy
Achievements & Accomplishments:
My top 3 major accomplishments are:
1. Being a mother to my children and other children in our communities.
2. Being able to support community members to support themselves through emancipatory
healing and resistance centred processes.
3. Being grounded in Black feminist, Critical Pan-African, intersectional, anti-oppression work. Dedication to Black wellness and healing, even when it was not 'popular' or profitable.