Megan Whitfield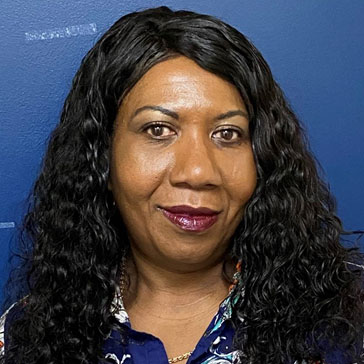 Contact Name:
Megan Whitfield
Achievements & Accomplishments:
Born in Jamaica, Megan Whitfield and her family immigrated to Canada when she was at a very young age. She wholly thanks her mother, Joan Gooden, who gave her the back bone and inspiration. She would not be the woman she is today if it were not for her encouragement and motivation.
She has been a trailblazer since graduating from Humber College. She was the first woman hired in the security department at the Regal Constellation Hotel. While there, she encountered injustice in the workplace. She organized and assisted in unionizing the department. She then became a mother of three lovely boys (now men) and returned to school at George Brown College.
In 1998, Megan was hired as a temporary worker at Canada Post. Once she became a part-time postal clerk, she immediately became a Shop Steward and a Health and Safety Representative.  She also sat on the Local Union's Women's Committee and Human Rights Committee. Megan is also  a Human Rights investigator. Additionally, she was elected to several committees at the National Level.