Michèle Newton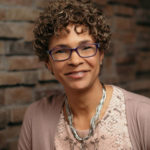 Contact Name:
Michèle Newton
Achievements & Accomplishments:
Michèle Newton, is an Activist, Changemaker, and Entrepreneur.  She was born in Hamilton, Ontario.  Michèle and her family lived in the Hamilton area, spent one year in England, and when she was nine years old, they relocated to first St. Johns, then Corner Brook, Newfoundland. Michèle lived in Corner Brook until completing high school and then moved to Ottawa, Ontario, to attend Carleton University. Michèle spent 14 years in the Ottawa area, kick-starting her communications career and business education. She and her family currently make their home in Barrie, Ontario.
Michèle completed a Bachelor of Science in Biology at Carleton University. Upon learning that just three percent of Biology graduates went on to work in their field, she decided to pursue her love of people and relationships. This led her to enroll in a Marketing Certificate program at Algonquin College which gave her a business framework in which to employ her creative writing, public relations and organizational skills. After working in the Marketing and Communications fields, her leadership skills and growing business acumen resulted in her promotion to business management roles. Working concurrently, Michèle completed her Master of Business Administration in Project Management at Athabasca University, through their executive MBA program.