Patricia Mayaza Mwilu Marie-Antoinette Kumbakisaka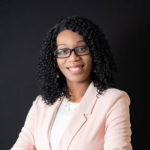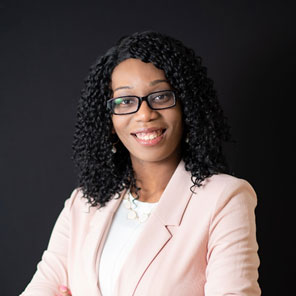 Contact Name:
Patricia Mayaza Mwilu Marie-Antoinette Kumbakisaka
Achievements & Accomplishments:
Patricia Mayaza Mwilu Marie-Antoinette Kumbakisaka was born in Bucharest, Romania in Eastern Europe. She is the youngest daughter of Dr Leopold Useni Yumbi Jean-Paul Choppard Kumbakisaka and Marie-Therese Wenda Mbau Kalokola Kumbakisaka and has two older siblings Rene Kumbakisaka and Marie-Christine Kumbakisaka Stimpson. Her family originates from the Democratic Republic of Congo (DRC), Kinshasa however Patricia has never been to DRC but hopes to go visit one day. Due to her family's work with diplomats, after living in Bucharest, Romania at the age of three, she and her family moved to Greece, Athens where they lived for seven years. There Patricia went to Greek school from kindergarten to half of grade five. At the age of 10, Patricia and her family immigrated to Winnipeg Canada where she lived for 18 years before moving to Ottawa in spring 2018. Patricia speaks and writes fluently in five languages: French, English, Greek, Swahili and Romanian.
Patricia also represented Canada at the UN Youth Association Human Rights Council and at the UN Youth Assembly in New York where she got a chance to elevate her voice in international dialogues, empowered youth to advocate for future generations, and mobilize youth as agents of impact change.
Patricia graduated from the University of Manitoba  with her degree in Political Science with a specialization of International and also took an extended course at the University of Ottawa in the Department of Peace Studies and Conflict Resolution where she focused on understanding integrative peacebuilding issues around the world & received an online certificate from the University of London in Global Diplomacy.