Bev Dixon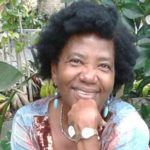 Achievements & Accomplishments:
For over 25 years Bev worked tirelessly as a Social Services Worker at the City of Toronto where she organized job fairs, community and social events, assisted people in need by preparing them for the job market, with resumes and interview techniques.  She also conducted workshops to motivate and encourage youths to be the best they can be.
Always a strong advocate for youth and seniors, she still continues to volunteer in the community with the YMCA and Malvern Family Resource Centre, where she teaches exercises and is an active member of the Senior Advisory Committee. She also teaches English as A Second Language to Newcomers and is resourceful in providing information as part of her broader effort to make their transition to Canada less stressful.  Bev is passionate and resourceful and is well known and respected in her Scarborough Community of Malvern.