Mabinti Dennis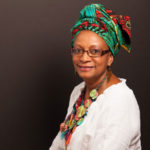 Contact Name:
Mabinti Dennis
Achievements & Accomplishments:
She is a graduate of York University with a Bachelor of Arts degree and Seneca College with a diploma in Early Childhood Education, (with high honours). Over the past thirty years Mabinti has worked at the municipal and provincial levels managing programs with bold commitments to collaborative and cutting-edge programming. This was exemplified by her work at Success by Six where she was a Regional program manager and worked with sixty partners in business, labor, education, recreation, social services and government.  These collaborations led to the building of partnerships and to providing sustainable programs for young children.
Mabinti was also a ground breaker at Davenport Perth Neighborhood Centre where she engaged in funding advocacy for the center development.  She later went on to serve as a program manager and created a sustainable program for youth and children.  She has done extensive work with immigrant women at COSTI immigrant services.