Kares Clarke Glasgow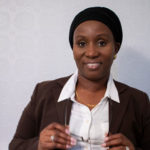 Contact Name:
Kares Clarke Glasgow
Achievements & Accomplishments:
Karris Ann's employment experience includes working at Scotiabank as a Reconciliation clerk (Corporate Accounts), GEAC Computer Corporation, as a Financial Analyst and United Way as a Finance coordinator with the focus on fundraising and allocation of funds. This was based on corporate donors and sponsors' Allocations which included non-profit organizations, families and community groups.
With her goal of becoming an entrepreneur, Karris Ann kept running her business as a Nail Technician, throughout this journey. At the same time, she became a Financial Planner with the mission to help families make better financial commitments with their fixed incomes. Motivated to become and maintain financial independence after experiencing the financial needs of various recipients, Karris' quest to become an entrepreneur continued.