Janet Campbell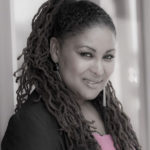 Contact Name:
Janet Campbell
Achievements & Accomplishments:
Janet Campbell is CEO of Nanni's Natural Hair Studio, a Children's Author and Storyteller.
She was born in St. Catherine, Jamaica and grew up with her grandparents after her mother migrated to Canada. After the death of her grandparents she joined her   mother when she was 11 years old. She attended secondary school and then Seneca College, where she received a Diploma as a Social Service Worker (SSW). Janet then worked at The Hincks-Dellcrest Centre, a family mental health centre. She worked at this agency for 11 years, facilitating parenting groups, particularly young mothers and babies, linking participants with community resources and in general, ensuring that parents and children receive the necessary and appropriate support.
Nanni's Natural Hair Studio is run by Janet Campbell, who obtained her credentials at Emery Collegiate Institute. The salon has been a fixture in the Toronto community for over 20 years.