Dr. Alana Butler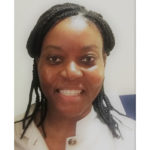 Contact Name:
Dr. Alana Butler
Achievements & Accomplishments:
Dr. Butler is a member of the Social Program Evaluation Group (SPEG) at Queen's University. She is currently working on a 2018-2021 program evaluation for the Ontario wide Youth Job Connections/Youth Job Connections Summer program. The evaluation includes a combination of both qualitative data from interviews and quantitative data analysis of surveys administered to over 2,000 youth. In addition, Dr. Butler is a co-evaluator for the Ministry of Children and Youth Services 2018-2020 program evaluation of Innovative Supports for Black Parents with Turner Consulting.
In October 2017, she was awarded a grant from the Ministry of Education's Parents Reaching Out program to conduct focus group research for immigrant parents in low-income GTA communities.  From 2016-2017, Dr. Butler was part of a program evaluation team in the School of Nutrition at Ryerson University for Rainbow Plate. Rainbow Plate is a nutritional intervention program for children and youth in Toronto to promote healthy eating.