Maxine Aku Brown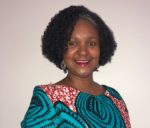 Contact Name:
Maxine Aku Brown
Achievements & Accomplishments:
Maxine currently teaches in the Child and Youth Care program at George Brown College and Sheridan College. She continues to be involved in numerous community-led initiatives that support children and youth of African descent. And advance social justice.
In her role as Project Coordinator for an accredited Children's Mental Health Agency in Toronto, she led a community engagement project that highlighted the stigma of mental illness among African Canadian youth. Maxine developed and implemented Resiliency, Identity, Transformation, Empowerment, Self-Determination(RITES), a program to affirm African Canadian strength and resilience, address systemic racism, increase cultural identity and support youth to identify and break down systemic barriers.