Cheryl Blondell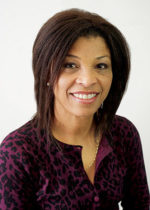 Contact Name:
Cheryl Blondell
Achievements & Accomplishments:
Cheryl Blondell-King is a criminal lawyer in Toronto, ON. She is a child of the Caribbean, born on the island of Antigua but with family roots on the island of St. Lucia. She immigrated to Canada as a child with her immediate family and has resided in Toronto and surrounding areas most of her life.
She has two daughters, ages 21 and 23, who she is extremely proud of. Cheryl obtained her undergraduate degree at York University in Political Science (specializing in international relations and third world politics) and Sociology.
She says York was an awakening for her. She was exposed to all kinds of young women with brilliant minds and walked away with not only a Bachelor of Arts with Honors but friendships she has maintained to this day….friends she considers family.
Driven by a passion of travel, language and culture, she travelled to Paris, France where she lived and studied French for a year.