Beth Applewhite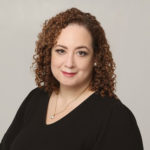 Contact Name:
Beth Applewhite
Achievements & Accomplishments:
Beth earned her Bachelor of Arts Degree (English Literature/Family Science) and her Bachelor of Education Degree from the University of British Columbia. She earned a Master's in Educational Practice and Research (Advanced Curricular Studies) from Simon Fraser University. Through Teacher Inquiry, Beth researched the effects of applying Anti-Racist pedagogy in public schools.
Beth taught in the Burnaby School District for 14 years. In 2001, she left teaching to start her own business. She opened the Panorama Learning Centre which she ran for two years before successfully selling her tutoring store front. She returned to public education and became an English Department Head. Beth worked on Literacy projects, such as helping to develop a Reading Recovery program for adolescents. In 2007, Beth created the first Black Student Committee (Public School) in Western Canada.