Letna Orinthia Allen-Rowe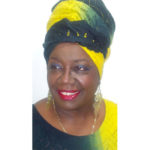 Contact Name:
Letna Orinthia Allen-Rowe
Achievements & Accomplishments:
Letna Allen-Rowe was born in Clarendon, Jamaica W.I. She migrated to Canada in 1993 and has lived in Canada for 26 years, being an active community mobilizer, advocate and Jamaican Cultural Ambassador.
Letna received her High School Diploma at Clarendon College in 1977 and was educated in Drama and Educational Theatre Arts at the Edna Manley College for the Performing Arts in Jamaica. She also attended the National Institute of Broadcasting, at York University and the Travel Training College of Canada.
She is a Thespian and a connoisseur of the arts in all forms, whether it's dancing, singing, miming, poetry, acting, or Master of Ceremonies.  She offers cultural workshops in Schools that are interested in teaching children about their Caribbean folk heritage and culture.