Christine Williams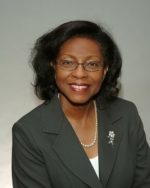 Contact Name:
Christine Williams
Achievements & Accomplishments:
Christine Williams, with a career spanning over 38 years with Scotiabank, is a seasoned and highly accomplished executive, who combines incisive strategic leadership talents with a proven ability to build and develop high performance teams.  She has maintained a focus on helping individuals develop to their maximum potential. As Vice President of Scotiabank, Christine is responsible for marketplace management and the delivery of retail and small business banking services in Toronto Region. Her training from The Richard Ivey School of Business Leadership program and her Fellowship with the Institute of Canadian Bankers and Canadian Securities Institute (F.C.S.I.) help her achieve Scotiabank's employee, customer, operational and financial goals.
Christine is highly regarded by colleagues and community stakeholders as a positive, vision-orientated leader and motivator, who brings innovation and resourcefulness to an endeavor. She supports initiatives in diverse communities, including the Scotiabank Caribbean Carnival, where she has represented the bank.  Christine's dedication to the community has led to sponsorships for the University of Toronto, Scarborough Campus Student Centre and The Scarborough Hospital Foundation, among others. Her community involvement includes directorship roles at The Scarborough Hospital Foundation, and The College Compensation and Appointments Council. Christine served as Chair of the Scarborough Chamber of Commerce and for the period 2001-2007, has been President of Tropicana Community Services, a social services organization in Toronto.