Sandra Whiting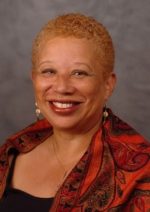 Contact Name:
Sandra Whiting
Achievements & Accomplishments:
Sandra is a Renaissance woman whose tenacity, humour and expertise have helped her forged strong communications with diverse audiences across numerous communities.  She has been at the epicentre of activity and change in Toronto's African Canadian community for many years. She has worked with, among others, The Black Business & Professional Association, as President and Board member, Chaired the Walk Good Walkathon at the Jamaican Canadian Association, Chaired the Women of Distinction Awards at the YWCA, Chaired the Fundraising Committee at Factory Theatre, Chaired the Obsidian Theatre Board, was a board member of The Caribbean Cultural Committee Board, a member of the Metro Convention Centre and many more organizations over the years.
She is now President of PACE Canada, an organization supporting Early Childhood Education projects in Jamaica and Canada. She was awarded the Harry Jerome Award for Community Leadership in 2002, has received the JCA Award and the Gleaner Awards for Community Service.