June Veecock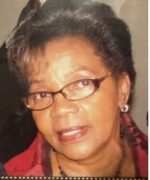 Contact Name:
June Veecock
Achievements & Accomplishments:
June Veecock is now retired after serving the labour movement for many years, both here in Canada and in her native Guyana. For nineteen of those years, she was the Director of Human Rights at the Ontario Federation of Labour. 
As the Director of Human Rights, June was a very effective advocate for workers experiencing racism and discrimination in the workplace. She deftly and diplomatically handled many cases, that, although she is now retired, workers still call upon her for help in those cases where employers want to skirt the rights of workers. Of course, when June Veecock enters the arena, employers soon retract with feeble explanations. Her retirement days are spent in active conferencing, advising all who call, and currently providing support and representation for several workers who are experiencing racism in the workplace.
Over the years, June distinguished herself as a very earnest committed trade unionist, and worked tirelessly to ensure that the labour movement reflected the various components of its membership, at all levels. It was sometime in 1990, when June, while in attendance at the Canadian Labour Congress convention in Montreal,  fearlessly led the visible minority delegates to campaign against the all-white slate that was presented to delegates for election. Although, the visible minority delegates did not win an elected position, that action paved the way for subsequent deliberations that culminated a few years later, when the Canadian Labour Congress agreed to having two elected positions established for visible minorities. This was a great victory.