Carol Sutherland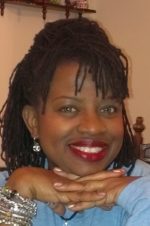 Contact Name:
Carol Sutherland
Achievements & Accomplishments:
Carol Sutherland is an award-winning activist, trade unionist, teacher, volunteer, veteran, wife, mother, and proud Black, West Indian/Canadian woman. Carol is a Client Service Representative in the Office of the Registrar at Ryerson University. She holds a B.A. in Public Administration and Governance (Minor in Business Communication), with Certificates in Human Resources Management and Occupational Health and Safety, and a Grad Certificate as a Teacher/Trainer of Adults. Carol is currently pursuing a TESOL (Teaching English to Speakers of Other Languages) certificate at the University of Toronto, Woodsworth College.
Carol migrated from Trinidad & Tobago in the 1980's with a sense of social responsibility already firmly planted in her mind. This was thanks to her mother who, in the 1960s and 1970s, would use their household to provide shelter for marginalized members of Trinidad's LGBTQIA community. This meant that from an early age, Carol had internalized the message that we are our brother's and sister's keeper. And today, Carol Sutherland remains committed to the advancement of black people within both the academic environment and the wider society.