Nadine Ann Spencer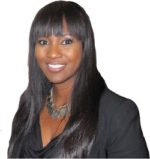 Contact Name:
Nadine Ann Spencer
Achievements & Accomplishments:
Nadine Spencer is the CEO of BrandEQ Group Inc., a global agency specializing in marketing, communications and PR. Nadine has earned a reputation as an experienced professional who accelerates strategic growth and brand visibility for clients. Through her "People Matter" concept, she has expanded market growth and increased revenues for various multinational enterprises by amplifying their messages to a wider audience. 
Nadine has held a variety of senior positions throughout her career. Clients and partnerships include Burberry, Mercedes-Benz, Merchandise Mart, Four Seasons Hotel and Resorts, The World Bank, Ontario Justice Education Network – an initiative by The Law Society of Upper Canada, Jamaica National Building Society, and Holt Renfrew. Celebrity collaborations include Sean "P. Diddy" Combs, Colin Cowie, Art Smith (former chef to Oprah Winfrey), Chef Selwyn Richards, and Padma Lakshmi.
Recent projects include creating Canada's first world class food event, the Delicious Food Show, securing the Food Network as media sponsor in its first year. She managed all aspects of the show's production and strategic direction. The show was acquired by conglomerate Informa and is now the Toronto Wine & Food Show.