Jennifer Singh MBA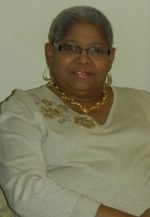 Contact Name:
Jennifer Singh MBA
Achievements & Accomplishments:
Seneca College has been Jennifer Singh's second home for nearly four decades.  The former international student and alumnus' comfort level on the Seneca campus, was enhanced when she was appointed the inaugural Dean of the newly created Faculty of International Studies.  This is yet another milestone achievement for Jennifer, who was the first international student from Guyana to enroll at Seneca shortly after migrating to Canada in 1969. There were only three people of colour at the time. She says she has come full circle at Seneca, a school that continues to be a leader in providing high quality education to many international students who want to study in Canada.
In 1971, Jennifer graduated from a Library & Information Technician program and spent three years with Toronto Public Library before returning to Seneca as, Coordinator, Circulation Department, Learning Resources Centre,; Professor in the Faculty of Business,; Chair of the School of International Business & Centre of Human Resources and Dean of the Faculty of Business (Arts & Commerce) and Dean, Seneca International. During her tenure, she worked assiduously to ensure that programs within her portfolio were accredited by professional associations so that graduating students had an opportunity to pursue professional designations. She also developed the Certificate of Recognition program that acknowledges faculty and staff who reported to her for their contributions and outstanding work. Throughout her career in an institution of higher learning, she has mentored young women and in particular, young women of colour. She was a part of the group that was instrumental in forming a 'women's movement' at Seneca to advance the role of women. She was also the lone woman on the presenting group that made a pitch to the President of Seneca on establishing an association that focused on Black students and staff.  In 2006, she was the Recipient of a Seneca College Distinguished Alumni Award.