Liberty Silver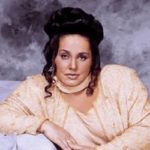 Contact Name:
Liberty Silver
Achievements & Accomplishments:
The legendary Liberty Silver is the first Black woman in Canada to receive two Juno Awards in 1985. One for Best R&B /Soul Recording of the Year and the other for Best Reggae/Calypso Recording. 
Adopted shortly after birth, Liberty was raised by a British Family in rural Peterborough, Canada.   She had a great family, but Liberty was faced with racism at an early age in school. She found solace in the basement of her parent's house, with a piano and hundreds of old jazz and classical records from her father's collection. She seemed to have found her niche in music and this focus continued through High School.  However, racism 'dogged' her every move in High School but did not stop her from pursuing music, because she joined the music classes and learned how to play seven different instruments. She also joined drama and track and field. She sank deeper into music and became an amazing singer and performer, but sad to say, was never picked for the school plays. One day, someone told her that the reason why she was not being selected for anything, was because she was adopted and black.  She confronted her parents, she found it was true and she packed her bags and left for her sister's house in Toronto. Liberty sang away her pain and someone overheard her beautiful voice and an audition was eventually arranged where she landed a 'gig' opening for Bob Marley at Madison Square Gardens.
She excelled on the U.S talent Star Search; recorded albums and garnered several Juno Award nominations.  Although she was always performing and very popular, she never hit the 'stratosphere' as anticipated. She however, paved the way for other black female singers to be on the national stage. She stayed busy on the festival circuit throughout North America and Europe and shaped the foundation of R&B /soul for an entire generation of black female singers in Canada.  Singing around the world and touching lives by her musical stanza, she has performed for the U. S. President Barack Obama and opened for several known personalities such as Oscar Peterson, and Bob Marley among others. Liberty Silver collaborated with various musical artists called Northern Lights for the humanitarian track called "Tears are not Enough," which generated over 16 million dollars for Ethiopian Famine Relief and has been nominated for over six Grammys.