Denise Siele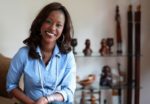 Contact Name:
Denise Siele
Achievements & Accomplishments:
Denise Siele is an award-winning public affairs professional and the President of SEMgroup Public Affairs, a strategic events firm through which she has successfully collaborated with a top range of government, business and civil society leaders and stakeholders. Her diverse clientele has included heads of states, the Governments of Canada, Alberta, Ontario and the Yukon, the United Nations Association in Canada and the Canadian Union of Public Employees. Also, as Director of Strategic Initiatives and Operations at Equal Voice, she manages Canada-wide efforts to get more women elected to legislatures across the country. 
Born in Nairobi, Kenya, Denise moved to Ottawa as a young teenager accompanying her mother on a diplomatic posting. At the conclusion of the term, her mother returned to Kenya to run for public office, the first woman in her community to do so. Denise, then 18 years old elected to remain in Ottawa where she continued her education while setting course for a dynamic contributing journey — launching SEMgroup in 2004, and balancing entrepreneurial excellence with philanthropy by donating countless hours to many local and international community initiatives.  
 Fond highlights include her tenure as Dean's list student at Carleton University's Arthur Kroeger College of Public Affairs and Policy Management, during which she founded one of the most successful student organizations which earned her the Association of the Year Honours, and helped establish Carleton's Race and Ethnicity Hall.