Paulette Senior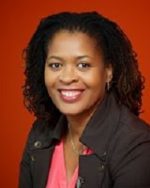 Contact Name:
Paulette Senior
Achievements & Accomplishments:
Paulette Senior is the CEO of YWCA Canada, the oldest and largest multi-service women's organization in the country. She is recognized as one of the most respected and vocal women leaders in the country. She has captured significant attention at home and abroad as a leader and advocate for women and girls – resolute to build a safe and just society where women and girls are equal and free from violence, poverty, homelessness; equipped with critical supports to be leaders in their lives and communities. 
Paulette brings a wealth of grassroots experience and sensibility to her role as CEO, spending several years on social and community development work. She has led, managed and operated shelters, employment programs and housing – helping women, children and youth in some of Toronto's most economically disadvantaged neighbourhoods.
Her history includes Yellow Brick House, YWCA Toronto, Macaulay Child Development Centre, Lawrence Heights Community Health Centre and Central Neighbourhood House. She has held numerous volunteer and leadership roles and is currently Chair of Women's College Hospital, Canada's leading academic, ambulatory hospital in women's health.