Terese Sears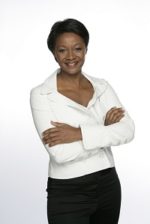 Contact Name:
Terese Sears
Achievements & Accomplishments:
Terese Sears believes much of her accomplishments have been nurtured by a strong loving connection to her family as well as her mindset. She says "Determination, desire and vision have to walk hand in hand with honesty and kindness, with that as your resolve, anything is possible". Born in London, England, her family immigrated to Canada in the 1970's settling in Oakville, Ontario. She brought with her a sense of style, optimism and determination.  It was this combination that Terese translated into success as a Journalist, writer, and Designer. After high school Sears headed to the city she lovingly calls home, Toronto where she attended the University of Toronto. 
Her first career passion was television. Starting at CityTV she learned the news business hands- on through a variety of mediums; news editing, media promotion and the craft of storytelling.  It was also where she conceived the idea for her first business venture; a fashion production and promotion company called The Canadian Fashion Alliance. It successfully propelled the careers of several high profile Canadian Designers. Ironically, the company also led Sears back to television. She was hired by Global News as their Fashion Expert.
Sears became a much loved fixture on Global, and traveled the world as a Reporter. She says she interviewed "Everyone from Prime Ministers to prime suspects". Terese is also a founding member of the Canadian Association of Black Journalists. After nearly 20 years in news gathering, the award winning Journalist decided to make a quality of life shift to focus on her other passion; Interior Design. Sears opened a retail store and Interior Design firm called AT Design. The company specializes in spatial planning, renovation consultancy and interior decorating.