Alison Sealy-Smith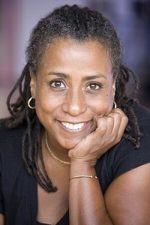 Contact Name:
Alison Sealy-Smith
Achievements & Accomplishments:
Born and raised in Barbados, Alison has been a professional theatre artist since 1981. She attended Mount-Alison University in New Brunswick, Canada, on a scholarship where she studied psychology. She performed with the Pelican Players, Canada's 'first multicultural community theatre'. Since then she has worked with companies across Canada and in Barbados including the Green Room Players, Stage One Productions, Theatre Calgary, Canadian Stage and the Stratford Festival. Her theatre credits include "Cast Iron" (Nightwood Theatre), "The Polished Hoe" (Obsidian Theatre and the Frank Collymore Hall) and her award-winning performance as Lena Younger in Soulpepper Theatre's production of "A Raisin in the Sun".
She has directed theatre productions for the Company of Sirens, LKTYP, the Saidye Bronfman Centre, the National Theatre School, Neptune Theatre, Black Theatre Workshop and Obsidian Theatre. Her film and television credits include "Bloodletting and Miraculous Cures", "This is Wonderland", "Da Kink in My Hair", "Dark Water", "Honey", "Talk to Me," "You Kill Me" and "Naturally Sadie". She was the voice of Storm on the animated series "The X-Men" and the voice of Scarlett on "Delilah and Julius". 
Alison has received five Dora Award nominations for acting and has won two. She is also the proud recipient of a Harry Jerome Award and a Salute to the City Award for her contribution to the Arts in Toronto, a George Luscombe Award for Mentorship and an Award of Excellence from the Caribbean Tales Film Festival.