Oluremi Ogundimu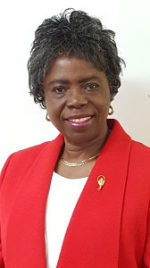 Contact Name:
Oluremi Ogundimu
Achievements & Accomplishments:
Dr. Ogundimu (or Dr. O. or Dr. Remi as she is popularly called) is a Canadian citizen who spent her formative years in Nigeria. As a focused and disciplined student, she went to high school on an academic scholarship and continued that trend to garner a full scholarship in 1969, to the University of Ibadan, Nigeria, where she pursued medicine, which she did with focus and discipline. She did not deviate from her goal and in June 1974, she was awarded the degree in medicine, MB. BS degree. This was just the beginning for Remi. Next, she did her rotating internship in the hospitals in Lagos, covering the various disciplines in one year. In 1975, she served in rural Nigeria as Medical Officer under the National Youth Services Corps.
 It was apparent from those early days that Remi's focus was Paediatrics, because after that year she moved on to the University College Hospital, Ibadan, as Resident I in the Paediatrics Department. She progressed very quickly to Resident II. It was quite obvious that there was no stopping Remi because at the end of 1978 she obtained a position in the Paediatric residency program at Dalhousie University in Halifax, Canada. At the end of the training she was successful in acquiring her Canadian Fellowship in Paediatrics (FRCP(C)) and later she obtained the American Board of Paediatrics certification (FAAP).