Camille Logan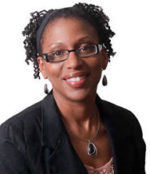 Contact Name:
Camille Logan
Achievements & Accomplishments:
Dr. Camille Logan has been an educator with the York Region District School Board (YRDSB) for 25 years. Camille was born to proud parents of Jamaican heritage and grew up in York Region, where she still resides with her husband and two sons. As a proud product of the YRDSB, she began her career as a classroom teacher committed to equity, inclusion and social justice initiatives at the school and community levels and has been well known for her strength and leadership in this area.  As a result, she is frequently called upon to provide input and expertise at a variety of different levels in education to support the development of policy and procedures, in addition to professional learning for students, staff, parents and community. 
As a strong school leader committed to student achievement and well-being, equity, human rights and social justice, these principles serve as the pedagogy for ensuring that all students, regardless of circumstance or social identities, are provided with the opportunity and necessary supports to achieve. Currently, Camille assumes responsibilities at the Ontario Ministry of Education as a Student Achievement Officer on secondment from YRDSB.  At the Ministry level, Camille has been a contributor to a number of resource documents for educators. She is featured in an Equity of Outcome webcast on the Literacy Numeracy Secretariat website and was a member of the Ministry Equity Strategy Round Table, which developed the internationally renowned Ontario Equity Strategy,; A Promise of Diversity. Previous to Camille's secondment to the Ministry, she had district responsibilities in Leadership Development and was the founding principal of the YRDSB's first Inclusive School and Community Services department. This newly revised service department within the YRDSB is dedicated to supporting the work of equity and inclusive education practices across the school district.