Enid Lee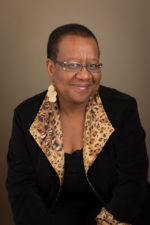 Achievements & Accomplishments:
Enid Lee, M.A., is a front-line educator, writer, speaker and community builder. She consults internationally on anti-racist and equitable education. She began her career as a classroom teacher several decades ago and has taught in the Caribbean, Canada and the U.S.A.
Her service to students of African Ancestry in Canada dates back to the mid-seventies when she taught in the Black Studies program in Flemington Elementary School in Toronto's West End. She went on to serve as the first Supervisor of Race/Ethnic Relations at the former North York Board of Education. 
As a member of the validation team for the provincial Policy on Race and Ethnocultural Equity, Enid traveled across the province of Ontario, engaging in evaluation sessions on the policy with community members and Boards of Education. She was also a Commissioner on the Task Force on Access to the Professions and Trades in Ontario. In 2008, the Nova Scotia Department of Education and the Council on African Canadian Education (CACE) commissioned her consulting firm, Enidlee Consultants Inc., of which she is Director, to conduct a review of programs for enhancing educational opportunities and achievement for African Nova Scotian Learners.