Sharon Joseph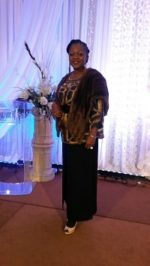 Contact Name:
Sharon Joseph
Achievements & Accomplishments:
Sharon Joseph is a graduate of York University with a BA in Sociology, who migrated from Trinidad and Tobago 28 years ago. Sharon is the Founder and Executive Director of a non-profit Social Services and Employment agency Breakaway Relief Foundation. For over a decade, Sharon has worked as a Social Advocate and Crime Prevention Advocate in the African Canadian community, and the Jane Finch area in particular, continually supporting the needs and issues in the heart of the community.
Sharon initiated the concept of a peaceful community in the Jane Finch community using Peace, Love and Unity as a methodology in fostering a caring community. Her outreach education and awareness programs focused on saving our young black men from dropping out of school and becoming wards of the prison system.
In the midst of Sharon's work within communities and agencies, she has established an annual Peace Walk and Fair in the Jane and Finch community. Sharon developed a memorial of victims as a teaching piece to educate young people of the danger and impact that stems from gun violence.