Marci Ien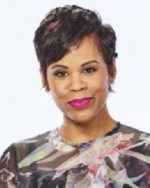 Achievements & Accomplishments:
Marci Ien is Co-Host of CANADA AM – CTV News' National Morning Program. Already a familiar face in the mornings, Ien was CANADA AM's News Anchor from 2003–2011.
A graduate of Ryerson University, Ien was appointed distinguished visiting professor at Ryerson University's Radio & Television Arts (RTA) Program. Selected among 22 notable alumni in January 2015, she guest lectures and participates in workshops, and presentations with students and faculty, offering insight on the latest developments in television.
 In 2014, Ryerson University Radio and Television Arts (RTA) bestowed upon Ien the distinction of having an award co-named in her honour by the RTA School of Media. The Marci Ien and Dwight Drummond Award, celebrate students from under-represented and marginalized communities who show great potential in any three of RTA's programs. In 2013, Ien was inducted into the RTA Wall of Fame for her significant contributions to the field of media.
Her career in television spans over three decades. The journey has taken her across Canada, from Halifax, where she joined CTV News Atlantic Bureau in 1967 as a reporter for two years. She covered reaction to the death of Princess Diana and the tragic crash of Swiss Air jetliner off Peggy's Cove, Nova Scotia to Vancouver, where she was the News Anchor for CTV's OLYMPIC MORNING at the 2010 Winter Olympic Games. She has interviewed newsmakers, including Desmond Tutu on the future of South Africa, Deepak Chopra on finding one's true authentic self and Jamie Foxx on his rags to riches story and achieving balance in Hollywood. She has covered six Federal elections and anchored, when the news of the devastating earthquake in Japan broke and the terror attacks in London in 2005.