Floydeen Charles-Fridal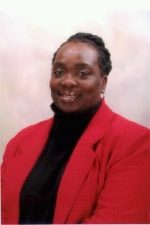 Contact Name:
Floydeen Charles-Fridal
Achievements & Accomplishments:
Floydeen has worked in the non-profit sector for over 25 years.  She is one of the founding members of ACCHO (The African and Caribbean Council on HIV/AIDS in Ontario).  She played a key role in advancing the work of the Malvern Community Coalition by successfully securing funding for the Coalition to develop and formalize its structure. She is a founding member and past President of the Board of Directors for TAIBU Community Health Centre in Scarborough. Floydeen is a recipient of the prestigious Joe Leonard Award through the Association of Ontario Health Centres for outstanding contributions to community health.  She is also a recipient of the City of Toronto's Public Health Champion and shares a scholarship in her name with her brother Farley that is presented annually to a student at Leaside High School for exemplifying a sense of community, world empathy, and leadership in raising awareness in the areas of quality and diversity.