Grace Carter-Henry Lyons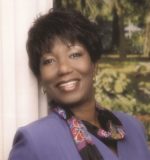 Contact Name:
Grace Carter-Henry Lyons
Achievements & Accomplishments:
I have had a successful banking career in Jamaica and Canada.  This was followed by a thirty-year career in Canadian real estate sales for which I received many awards for Outstanding Achievements, Leadership and Service.  Concurrent with my business careers, I founded a folk singing group in Canada called The Heritage Singers and have been its Music Director since inception almost forty years ago.  This group has represented Canada many times at folk festivals hosted by various countries – Taiwan, Germany, The Netherlands, Venezuela and Mexico. The Heritage Singers also participated in the Jamaican Maroon cultural celebrations and performed in Harlem, New York.  In Canada, the group has performed in Quebec, Ottawa, Saskatchewan and at various events in the Greater Toronto Area.