Patricia Bebia-Mawa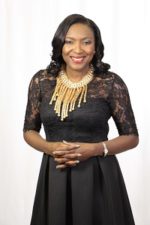 Contact Name:
Patricia Bebia-Mawa
Achievements & Accomplishments:
Patricia Bebia Mawa is the President of Planet Africa Group and is best known as the Host and Producer of the Planet Africa Television show, a weekly series broadcast across Canada on OMNI TV and syndicated to Europe and Africa. She is also the Editorial Director of Planet Africa Magazine, a publication on newsstands in Canada, the United States and in Africa. She serves as Producer of Arise on Vision TV.
Patricia is the Associate Publisher for Diversity magazine, a publication distributed free in the blue boxes across the GTA, as well as Destiny magazine, a Christian lifestyle magazine. In 2008, Silvertrust Communications, a company she co-owns with her husband Moses Mawa, introduced the Discover magazine series, which has since released several editions for many countries including Zambia, Nigeria, Kenya and Zimbabwe.
Patricia was the production coordinator for "Routes of Freedom", a documentary film produced for the Government of Ontario by Planet Africa Group to commemorate the 200th year of the Abolition of the British Slave trade Act. She is the producer of the biography series; 'Luminaries" and "Visionaries". Prior to coming to Canada, Patricia was the Host of "Lunch Date" a daily talk show, and "Thinking About You", an inspirational call-in show on DBN Television in Lagos, Nigeria. She is also the head of operations for the Planet Africa Awards program, the Leadership and Development Summit and Executive Producer of "Harambee: Pulling Together", a documentary film on how the African Canadian community in Ottawa created positive change as a result of the Kasonde Tragedy.