Camille Williams-Taylor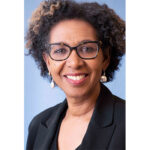 Contact Name:
Camille Williams-Taylor
Achievements & Accomplishments:
.My current position as the Director of Education for the Ottawa-Carleton District School Board has been a significant professional accomplishment. Secondly, the completion of my Masters of Arts degree was a very important accomplishment, as I had to navigate many competing priorities in that journey. My most significant personal accomplishment has been my family and guiding three marvelous young Black women to adulthood.