Cranla Warren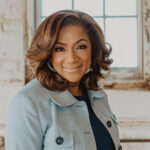 Contact Name:
Cranla Warren
Achievements & Accomplishments:
• Raising kind, loving, caring children who have grown up to be emotionally and socially responsible adults who are compassionate, generous, and thoughtful.
• Completing my final graduate degree at the age of 55; a Ph.D. in Organizational Psychology with a specialization in Leadership.
• Winning a global pharmaceutical professionals award and being flown to Singapore to receive the award and represent Canada.