Rhonda Thompson-Wilson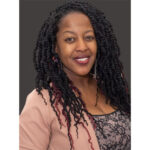 Contact Name:
Rhonda Thompson-Wilson
Achievements & Accomplishments:
1. Becoming a mother – the most taxing yet rewarding experience in my life 2. Working within the Black Community – I have had the opportunity to help create change and continue legacy work of others 3. Pursuing educational goals – I was thrown many curve balls, and still achieved, through Christ and family support.